C.A.F.S. Compressed Air Foam System, National Interagency Fire Center receives Pneumotech controls!!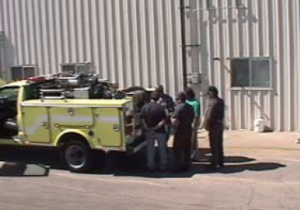 Pneumotech Inc. redesigns the compressed air control system on CAFS packages resolving an age old issue.
The newly designed and configured control system by Pneumotech Incorporated maintains the integrity and structure of the bubble, this controllability not only enhances the effectiveness of the foam as a wetting agent, but also increases safety of the operator as well as the amount of coverage area for the available foam/water. Due to the control advancement of this fire fighting apparatus consistently maintaining a high quality wetting agent, aerated foam enhancement of water, now becomes a cost effective and viable option for the structural fire fighter as well as the wild-land fire fighters.
(See the full article as a PDF download here)