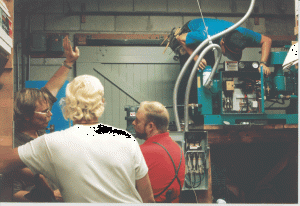 Since 1991, Pneumotech has prided itself in our "Service always comes first" attitude.  Servicing the customer is simply our number one priority.
It is because of this intensive customer focus that Pneumotech Inc. has become the nations foremost manufacturer and installer of purpose-designed compressed air & vacuum systems. We offer innovative, cost-effective solutions to your compressed air and vacuum system challenges or requirements.
In addition, Our extensive customer service operation includes complete system design and full-service capabilities from rebuilds to preventative maintenance.
As a further service benefit to you, our Customer, we also offer automated lubrication system design, repair, installation, parts, components, systems and lubricant sales.