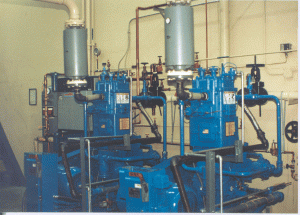 Our personnel are exceptionally well qualified to determine the proper system configuration for your current needs, as well as for your future requirements. Complete system engineering, design and layout are our forte. We have designed systems for hospitals, electronics manufacturers, mining operations, food producers and seed producers, but the list doesn't end there.
From the extremely esoteric and bazaar, to the otherwise "mundane" compressed air system at an automobile facility, we've covered a broad range of customer needs, and we are confident that we have the capabilities to evaluate, design, manufacture, assemble, and install the right equipment and products to suit your needs as well.
Key Benefits
Systems are designed from the ground up assuring it will meet your requirements.
One source, one stop, complete system responsibility.
Guaranteed system functionality and system integration.
Request a Design Quote Today!